| | |
| --- | --- |
| Big hydro massage jets | 6 pcs |
| Bottom water massage jets | 8 pcs |
| Neck jets | 6 pcs |
| Water pump | 1 pc |
| Air pump | none |
| Rated Power | 0.9Kw |
| Certificates | CE, ETL, EN12764, EN60335, ISO9001, etc. |
| N.W / G.W | 84kgs / 162kgs |
| 20 GP / 40GP / 40HQ loading capacity | 10sets / 21sets / 28sets |
| Packing way | Poly bag + carton + wooden board |
| Packing dimension / Total volume | 1640(L)×1640(W)×770(H)mm / 2.07CBM |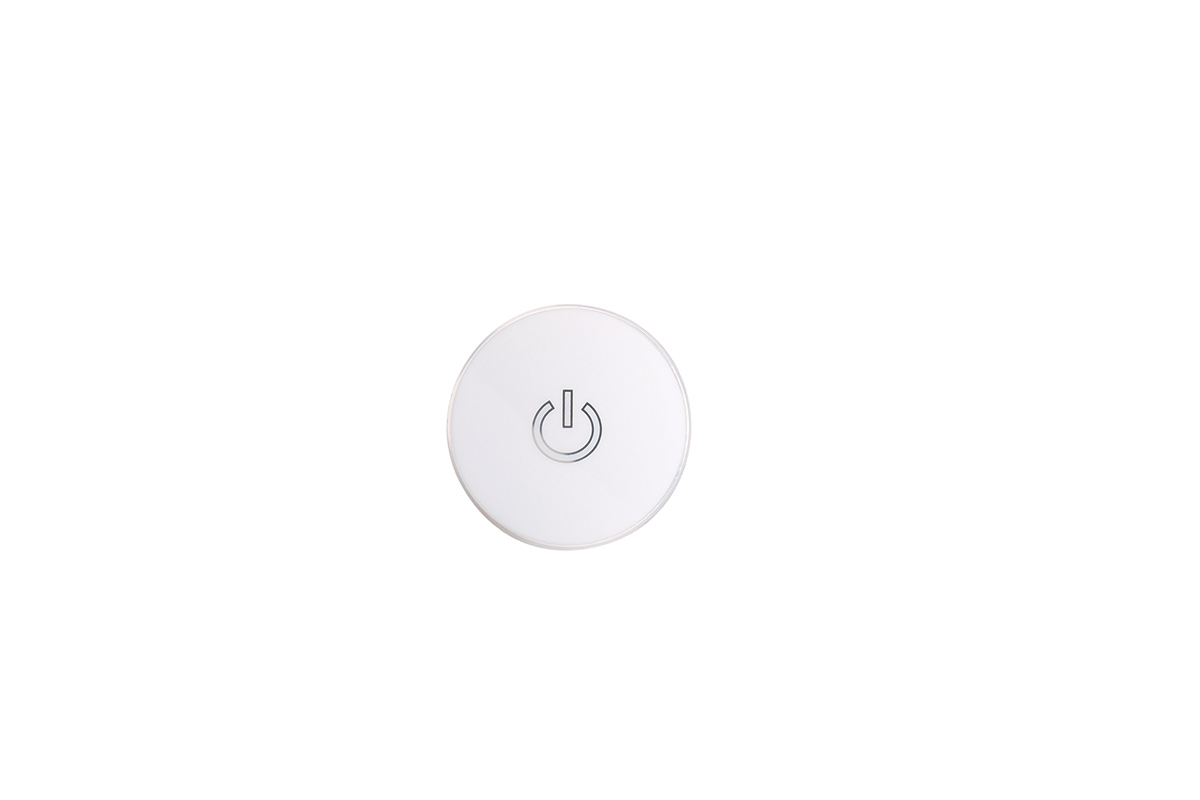 · Hydro massage
· Waterfall intake
· Water level sensor
· Hot/Cold water exchange
· Manual pipe-cleaning
· Underwater LED light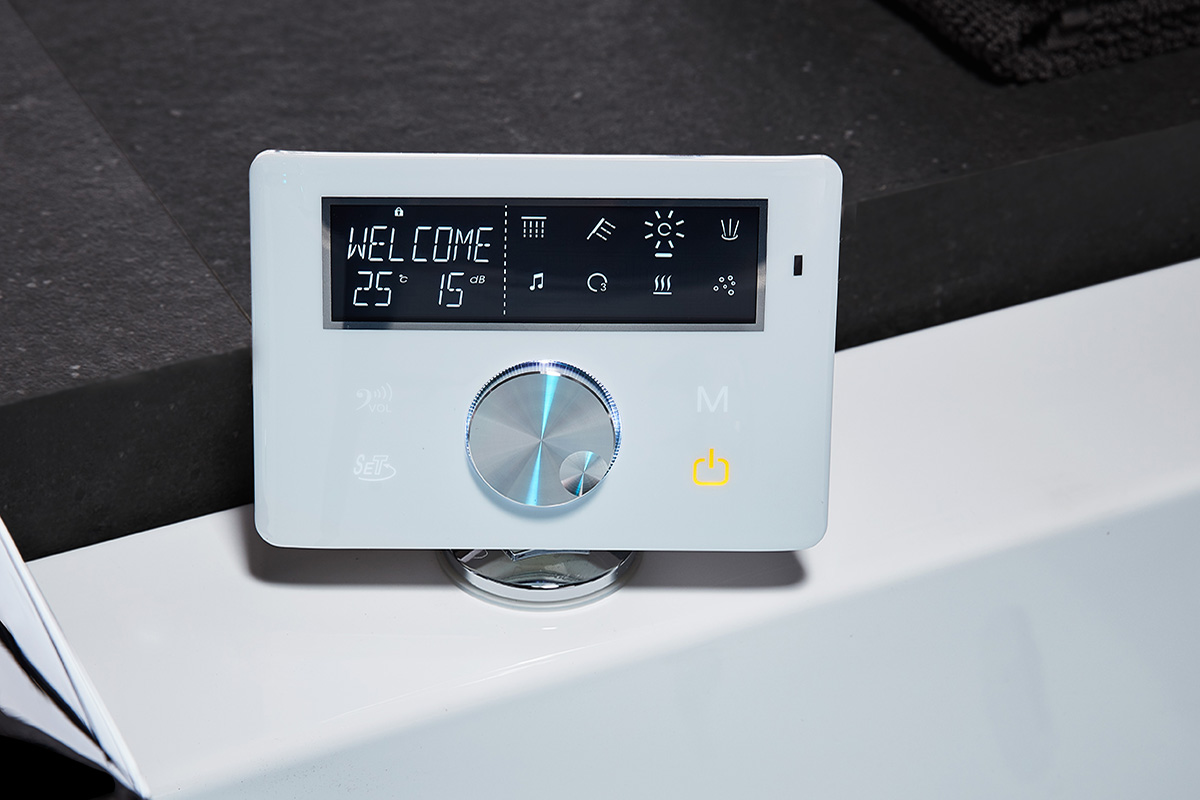 • Hydro massage
• Hot/cold water exchange
• 
Thermostatic heater
• 
Air bubble massage
• 
Manual pipe-cleaning
• 
Water level sensor
• 
Automatic water inlet system
• Hydro massage
• 
Hot/cold water exchange
• 
Thermostatic heater
• 
Manual pipe-cleaning
• 
Water level sensor
• 
Automatic water inlet system
• Touch screen panel
• 
FM radio
• 
Waterfall intake
• 
Underwater LED light
• 
O3 sterilization
• 
Bluetooth music player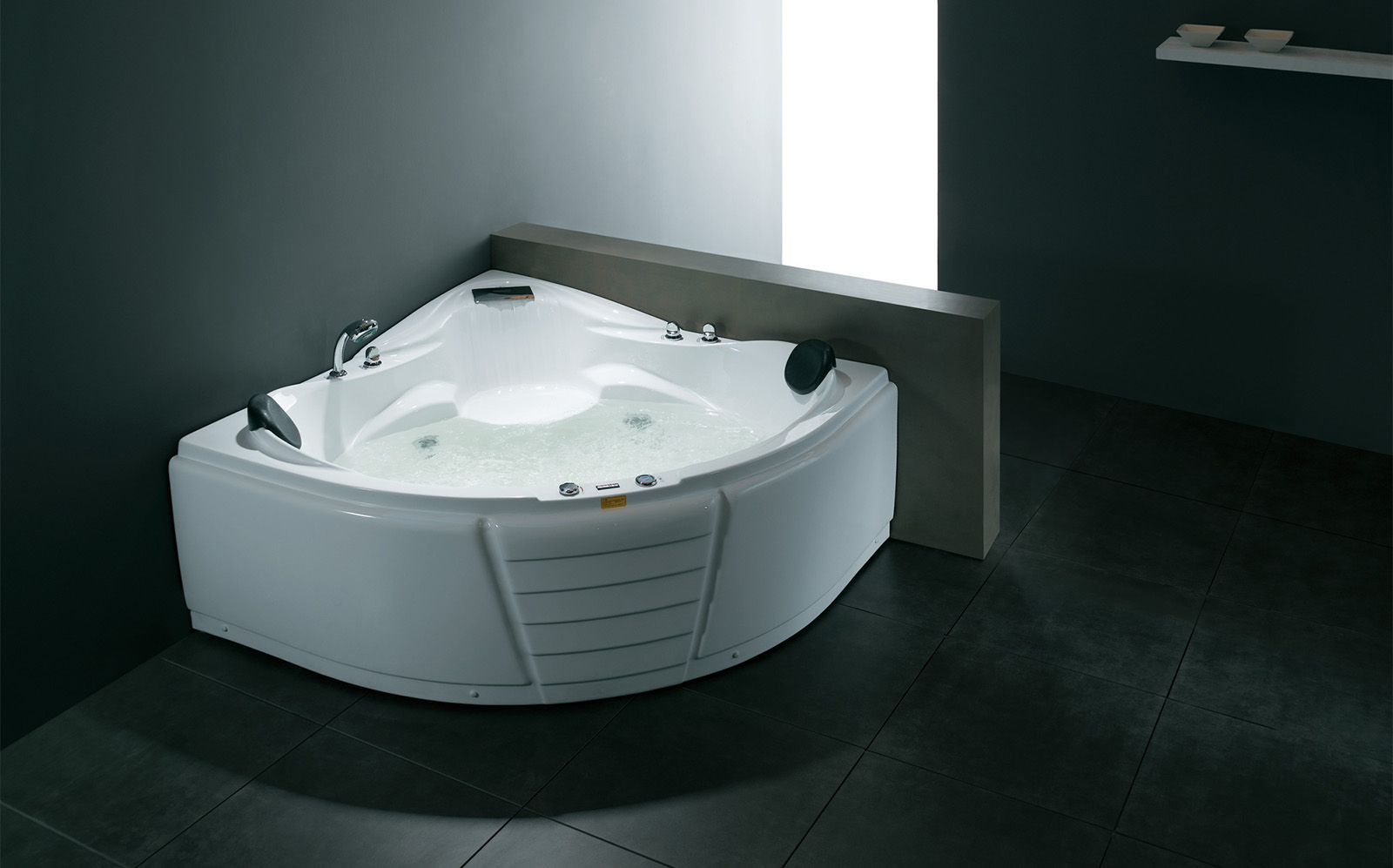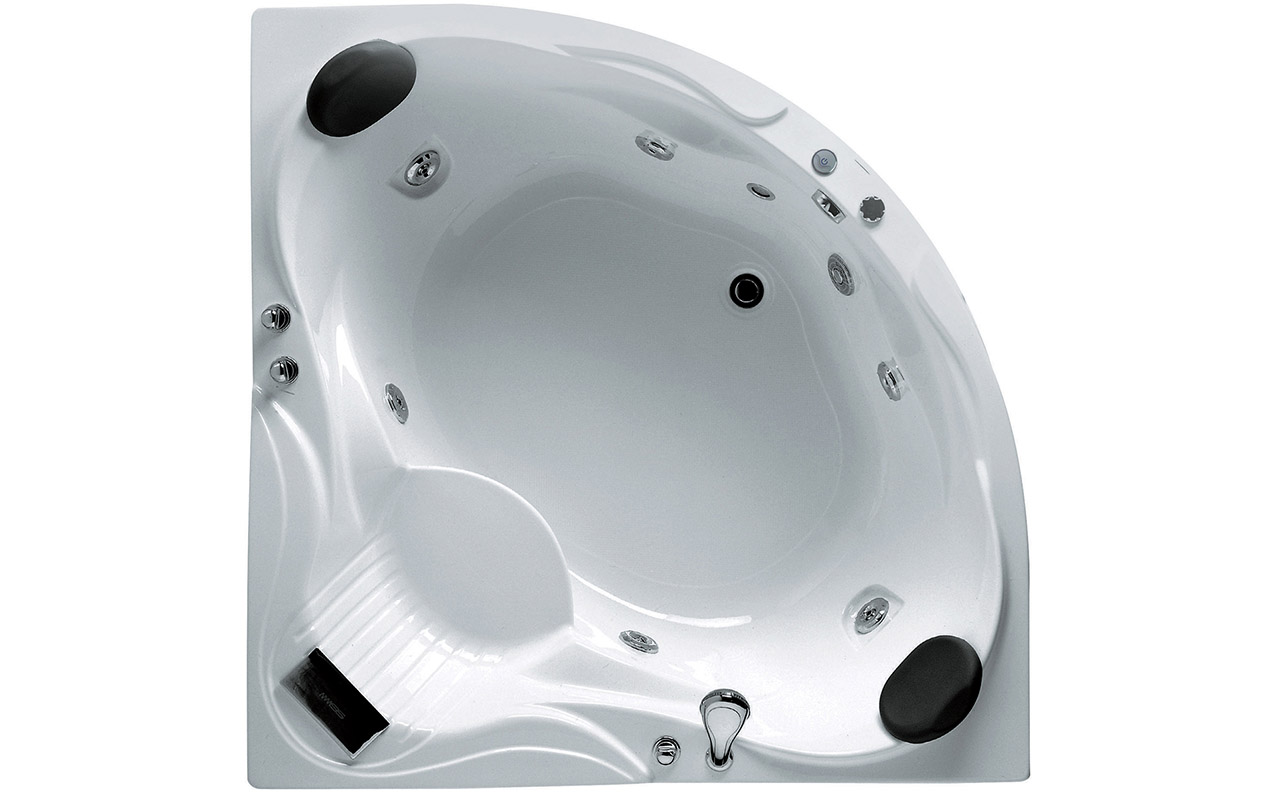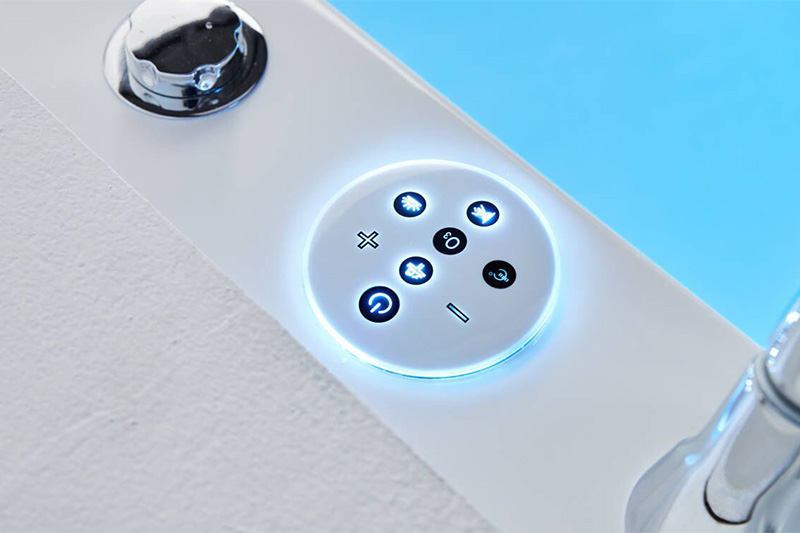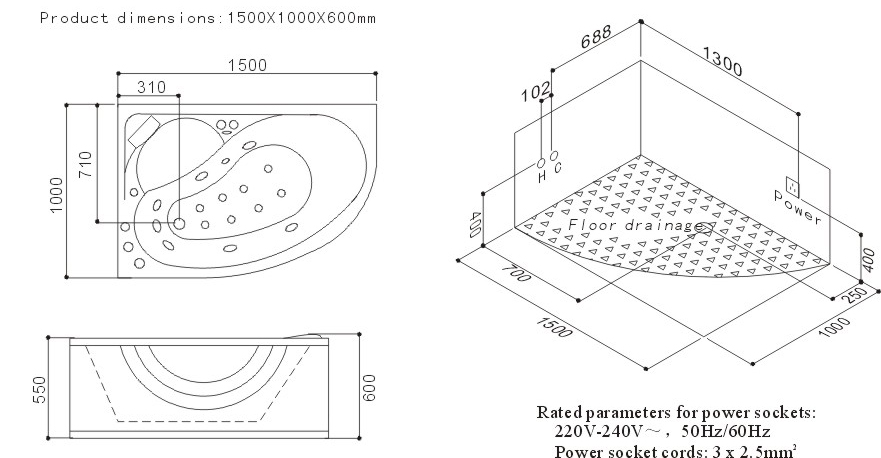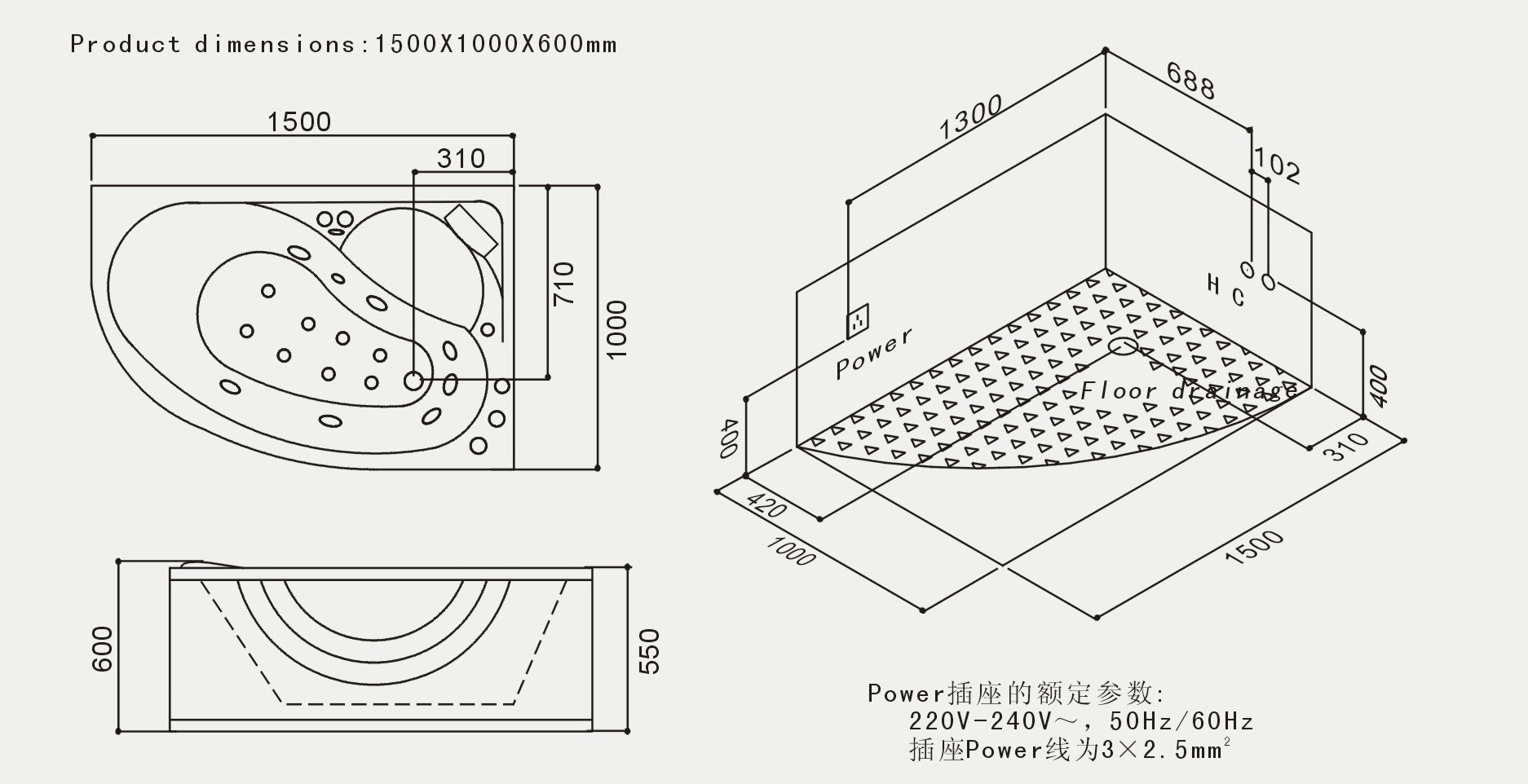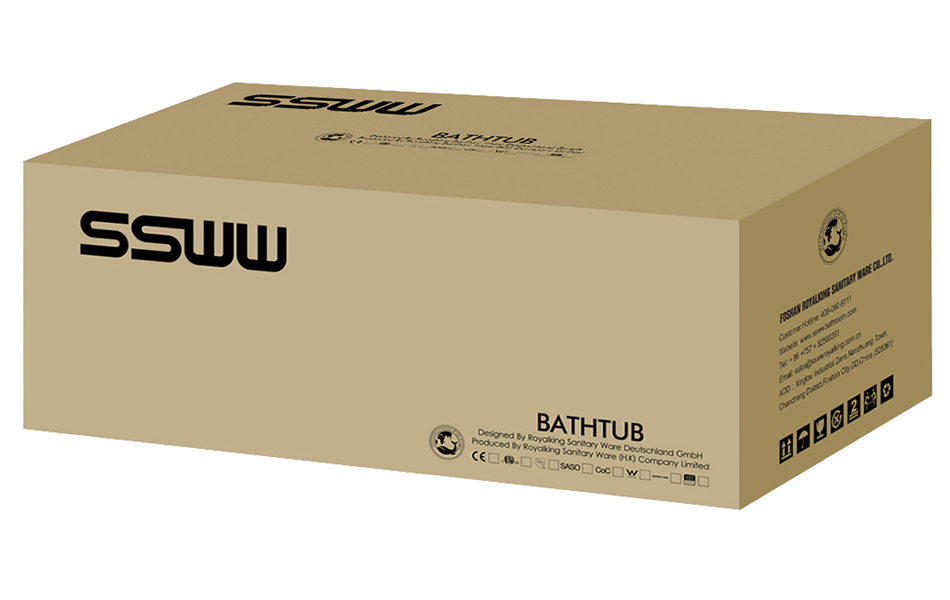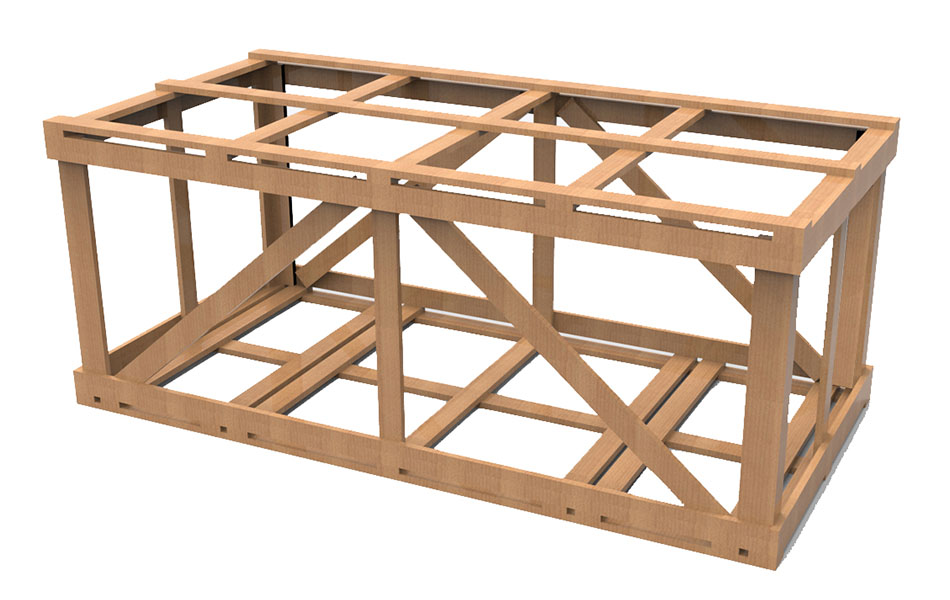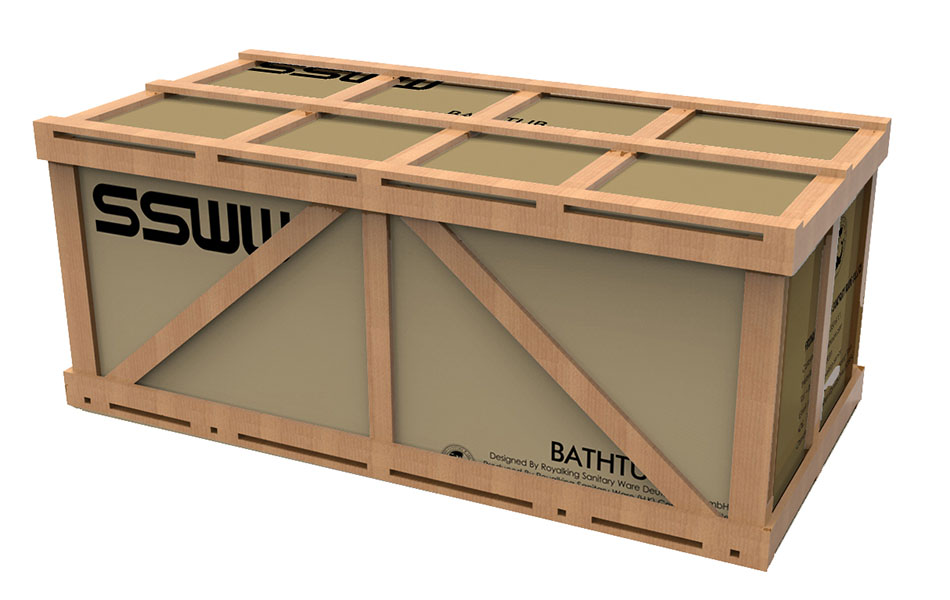 • Touch screen panel
• FM radio
• Waterfall intake
• Underwater LED light
• O3 sterilization
• Bluetooth music player
The bathtub is made of thick acrylic and reinforced with fiberglass. This makes the bath very strong and of high quality.
The bathtub has a fan shape with chrome finish. This design is  space-saving, allowing you to make optimum use of the bathroom corner space, and it is also big enough for 2 persons use. The rounded line on the outside gives the bath an elegant touch. The wonderful water and air massage and all kinds of luxurious extras ensure that you relax as much as possible while bathing.
The fan shape design of the SSWW bathtub is visually appealing and provides a spacious place for user to rest and relax. Since it is installed in the corner of a bathroom, it takes up less space than a traditional shape of bathtub. However, with a suitable length and width, there is space for stretching out and enjoying the experience.
• Air bubble massage
• Waterfall intake
• Underwater LED light
• Thermostatic heater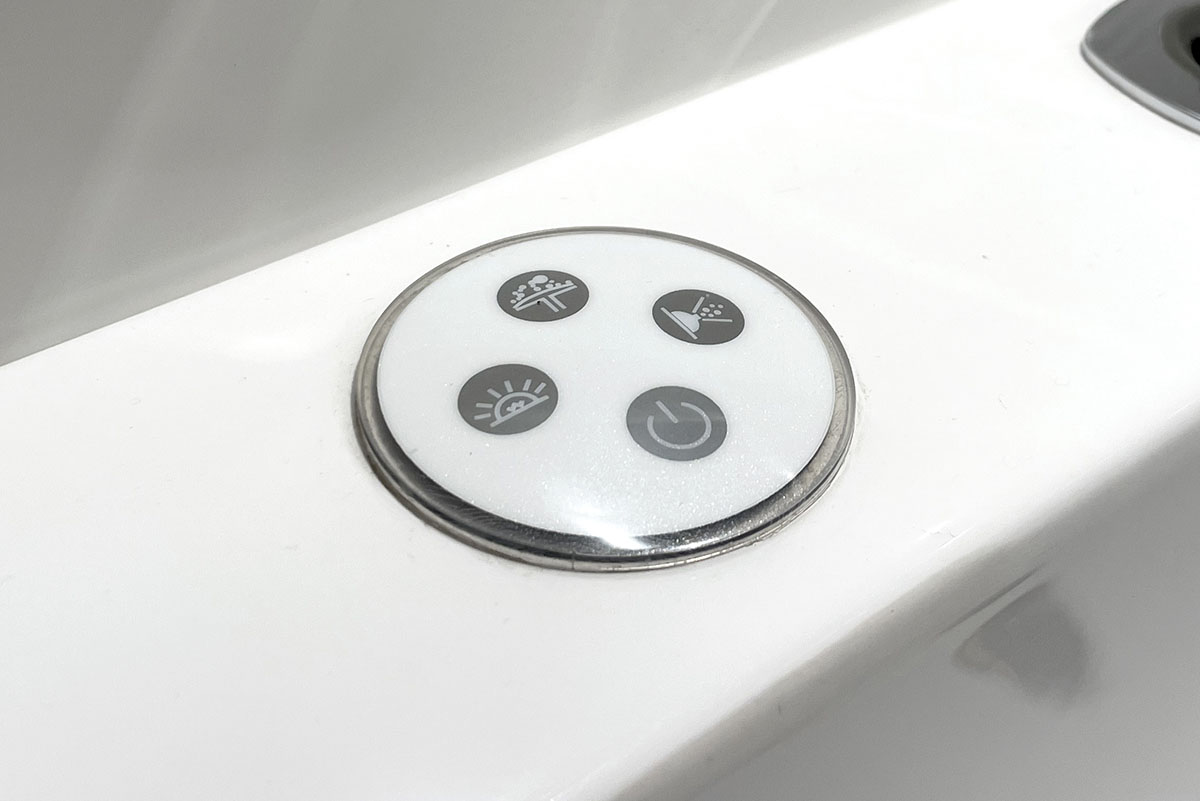 • Hydro massage
• Manual pipe-cleaning
• Underwater LED light
• Self pipe-cleaning
• Waterfall intake
• Hot/cold water exchange
• Automatic water inlet system
• Bluetooth music player
• O3 sterilization
• Water level sensor
• FM radio
• Hydro massage
• Water level sensor
• O3 sterilization
• Hot/cold water exchange
• Manual pipe cleaning