Accessory bathtub
High quality acrylic common bathtub
Highly strengthened supporting frame
With hand shower and faucet mixer
With drainer and overflow
Pillow for option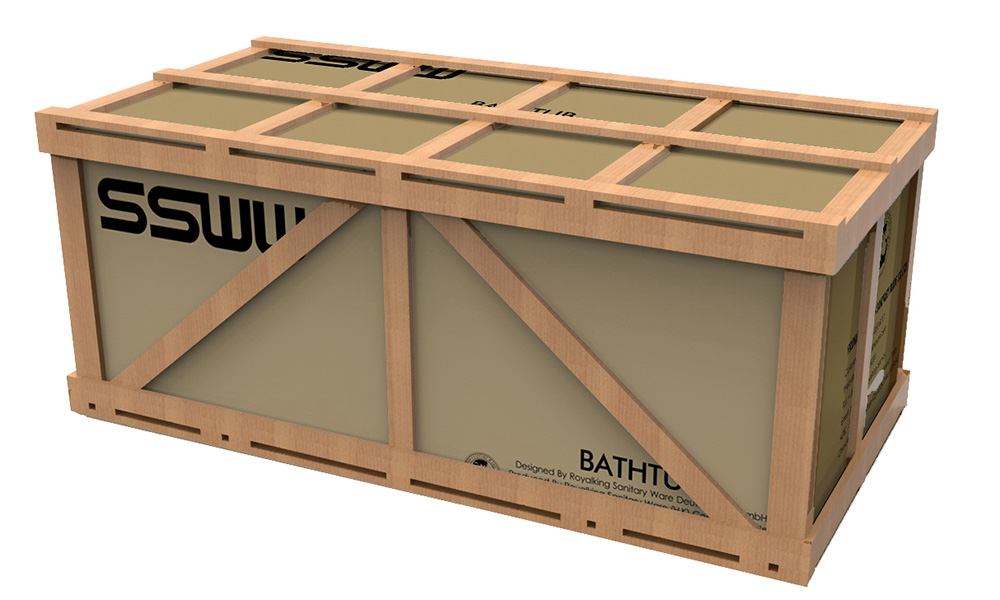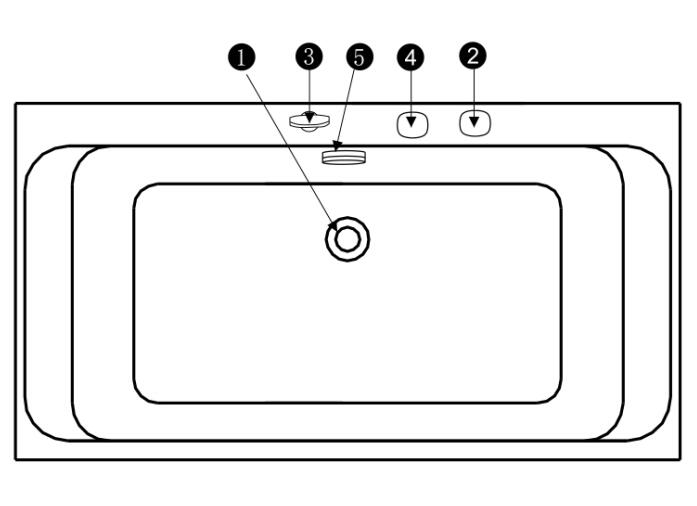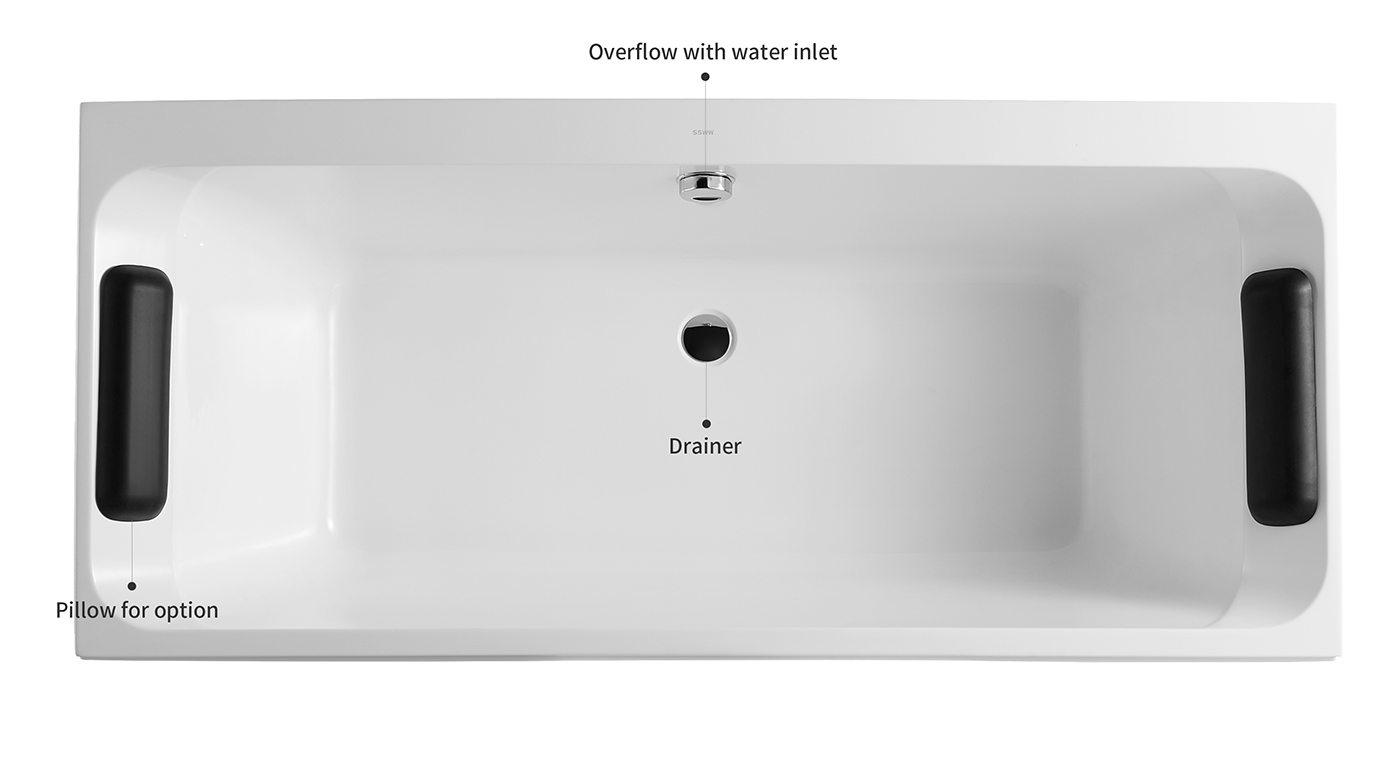 Model
Function
Color
Direction
Skirt
Packing size(mm)
CBM(m3)
N.W. (Kg)
G.W. (Kg)
Loading quantity
20GP
40GP
40HQ
JM805
Accessory bathtub
White
Left/Right
Two skirts
1510*860*720
0.94
41
72
26
57
69
JM805
Empty bathtub
White
Left/Right
Two skirts
1510*860*720
0.94
38
69
26
57
69
JM805
Accessory bathtub
White
Built-in
1510*860*720
0.94
27
58
26
57
69
JM805
Empty bathtub
White
Built-in
1510*860*720
0.94
24
55
26
57
69
Empty bathtub:
High quality acrylic common bathtub
Highly strengthened supporting frame
With drainer and overflow
Pillow for option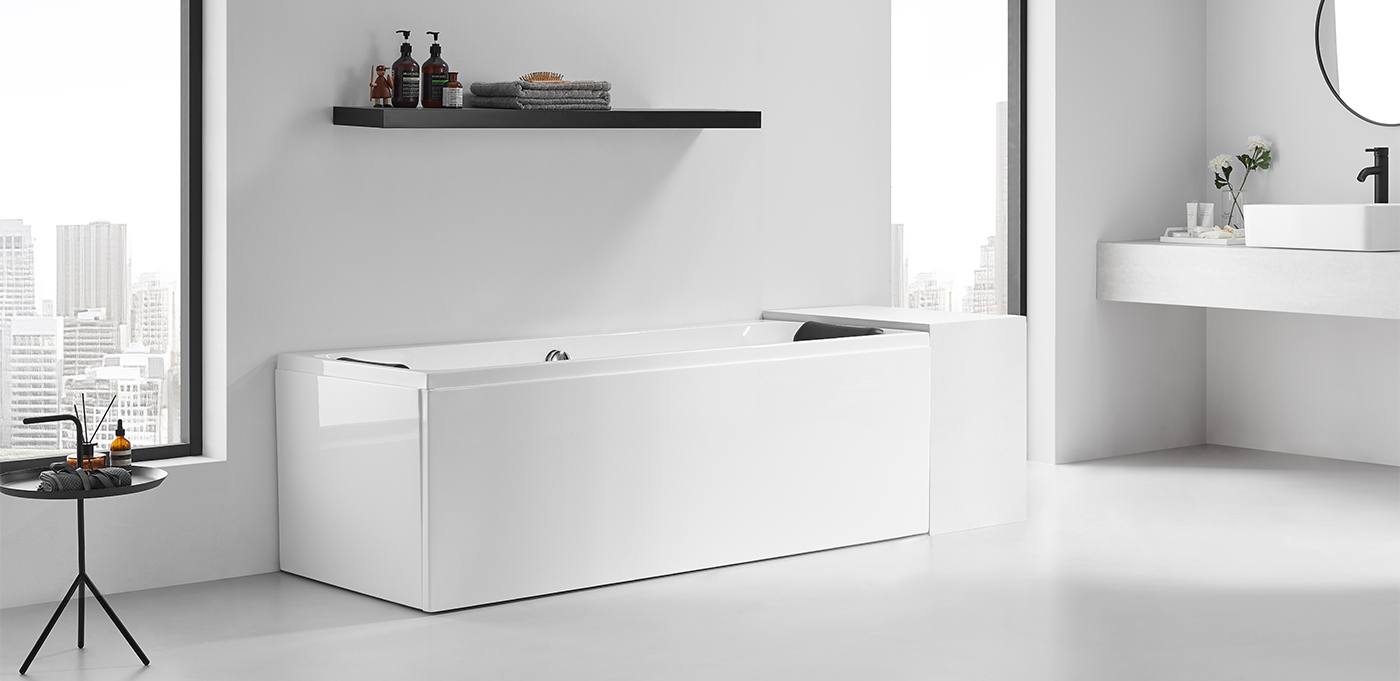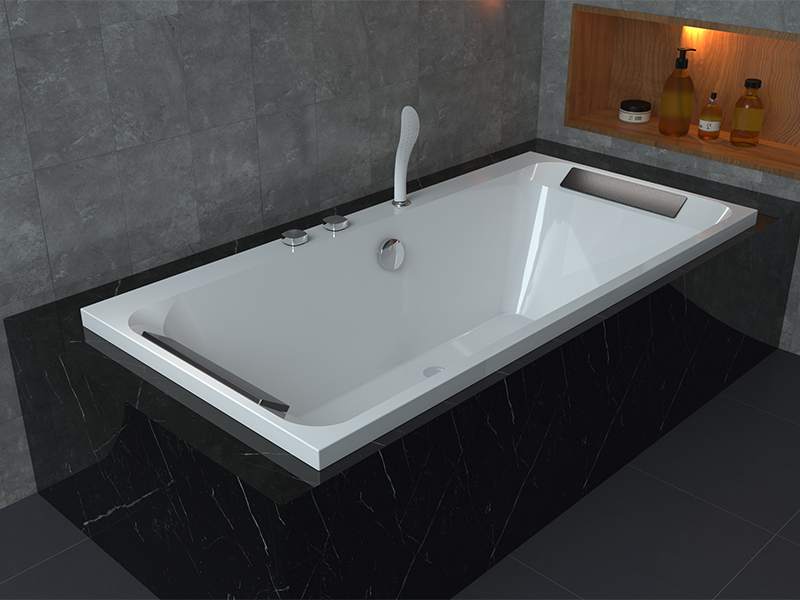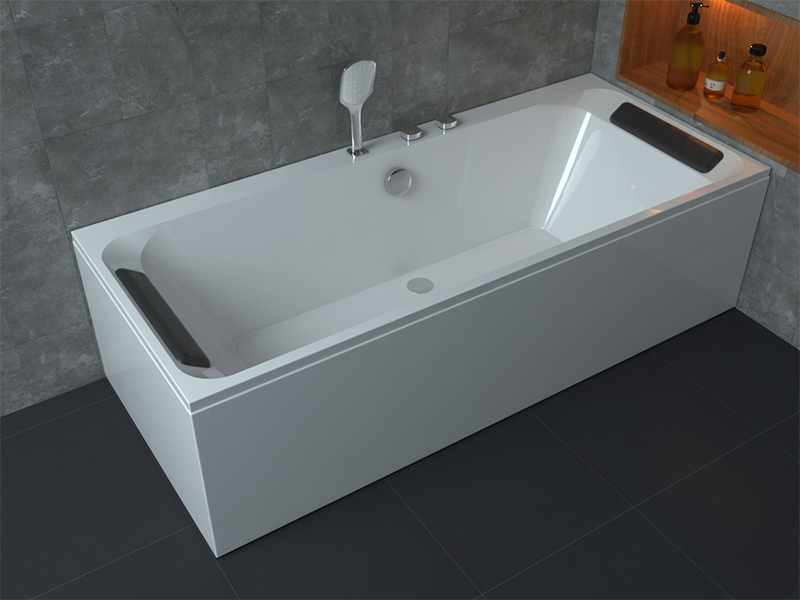 1. Drainer cover
2. Hot/cold water switch
3. Hand shower
4. Function change switch
5. Drainer with water inlet
Max. water capacity: 217L N.W.: 27KG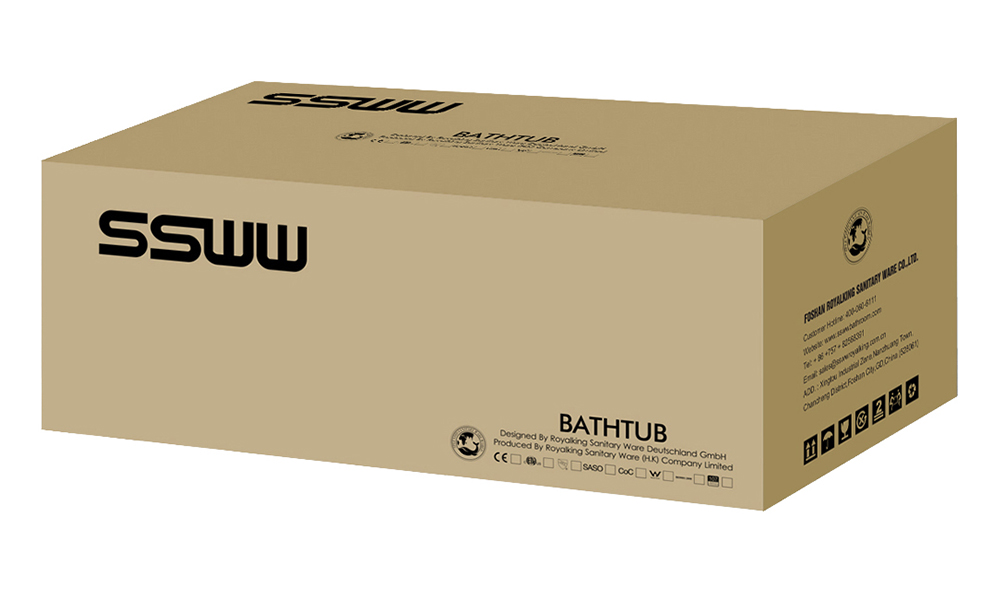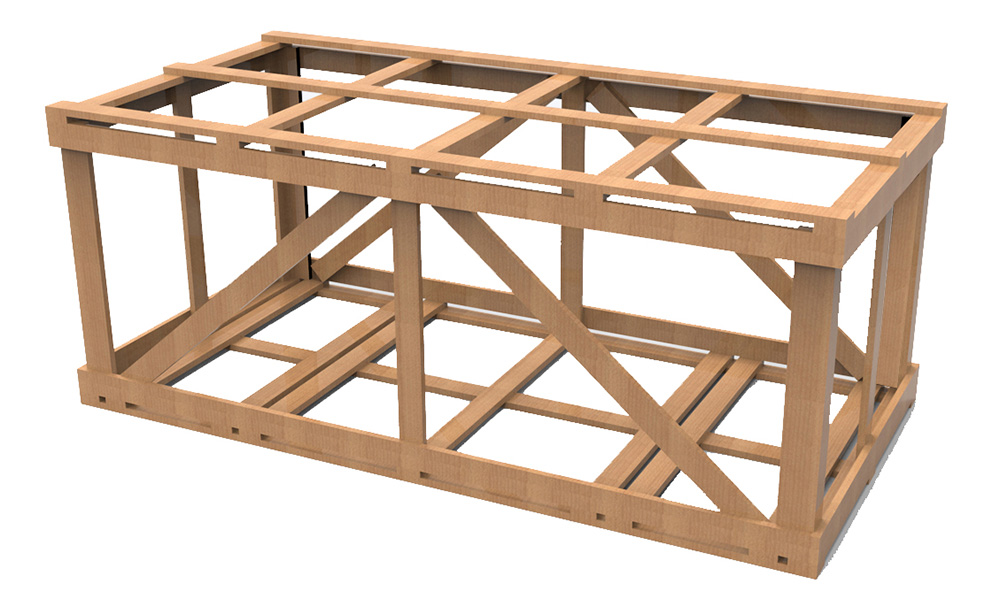 JM805 with its streamlined, minimalist design, the bathtub exudes sophistication and modernity.The built-in bathtub can save space and be more beautiful, and the overall decorative effect is stylish gorgeous and luxurious.
Rigorous process treatment:
After being reinforced by 5 layers of resin and glass fiber, the thickness of the bathtub can reach 5-7mm, high hardness, equivalent to metal wear resistance, Barcol hardness> 45°
High-quality materials:
Acrylic material made of British Lucite and Japan's Mitsubishi PMMA as raw materials has high hardness, good impact resistance, excellent UV resistance and weather resistance, and strong corrosion resistance.
The bathtub is in three styles: embedded bathtub, double-sided apron, and three-sided apron. The overall appearance is fashionable and simple.
Large flow of water to meet user needs