| | |
| --- | --- |
| Big hydro massage jets | 6 pcs |
| Bottom water massage jets | 8 pcs |
| Neck jets | 6 pcs |
| Water pump | 1 pc |
| Air pump | none |
| Rated Power | 0.9Kw |
| Certificates | CE, ETL, EN12764, EN60335, ISO9001, etc. |
| N.W / G.W | 67kgs / 103kgs |
| 20 GP / 40GP / 40HQ loading capacity | 22sets / 48sets / 51sets |
| Packing way | Poly bag + carton + wooden board |
| Packing dimension / Total volume | 1610(L)×1110(W)×680(H)mm / 1.22CBM |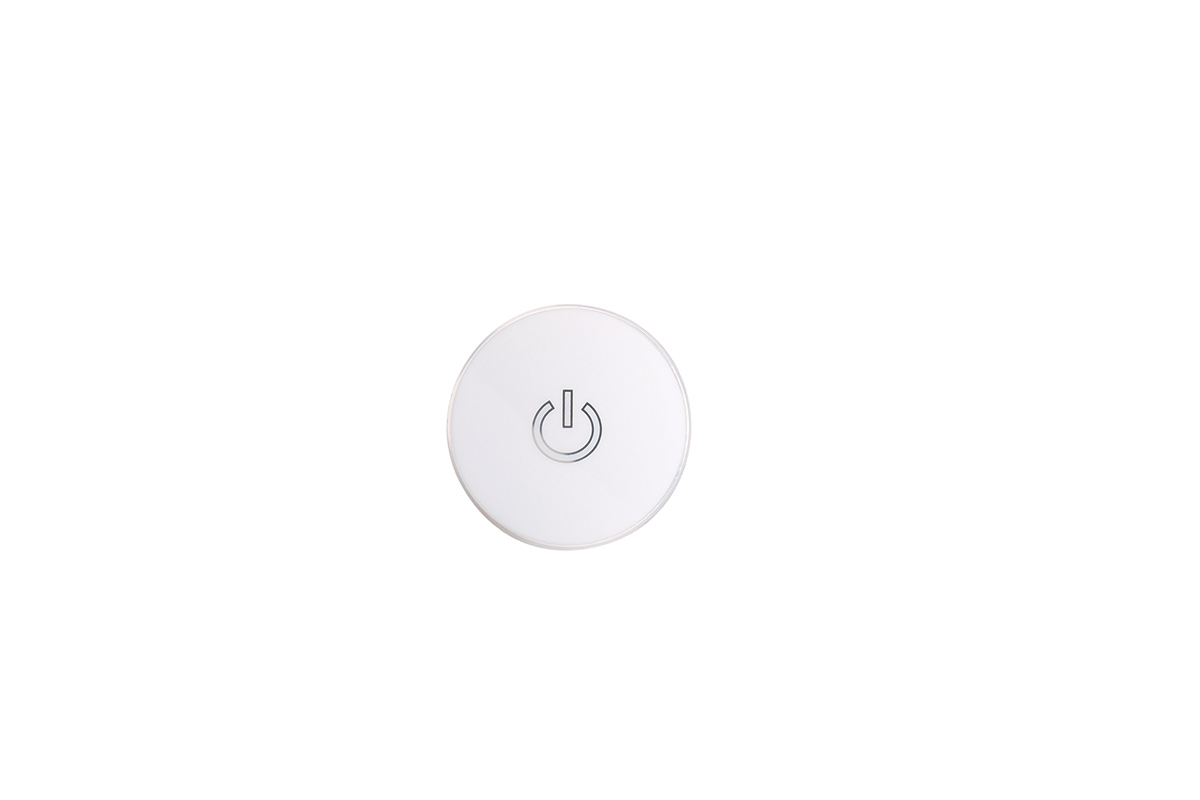 · Hydro massage
· Waterfall intake
· Water level sensor
· Hot/Cold water exchange
· Manual pipe-cleaning
· Underwater LED light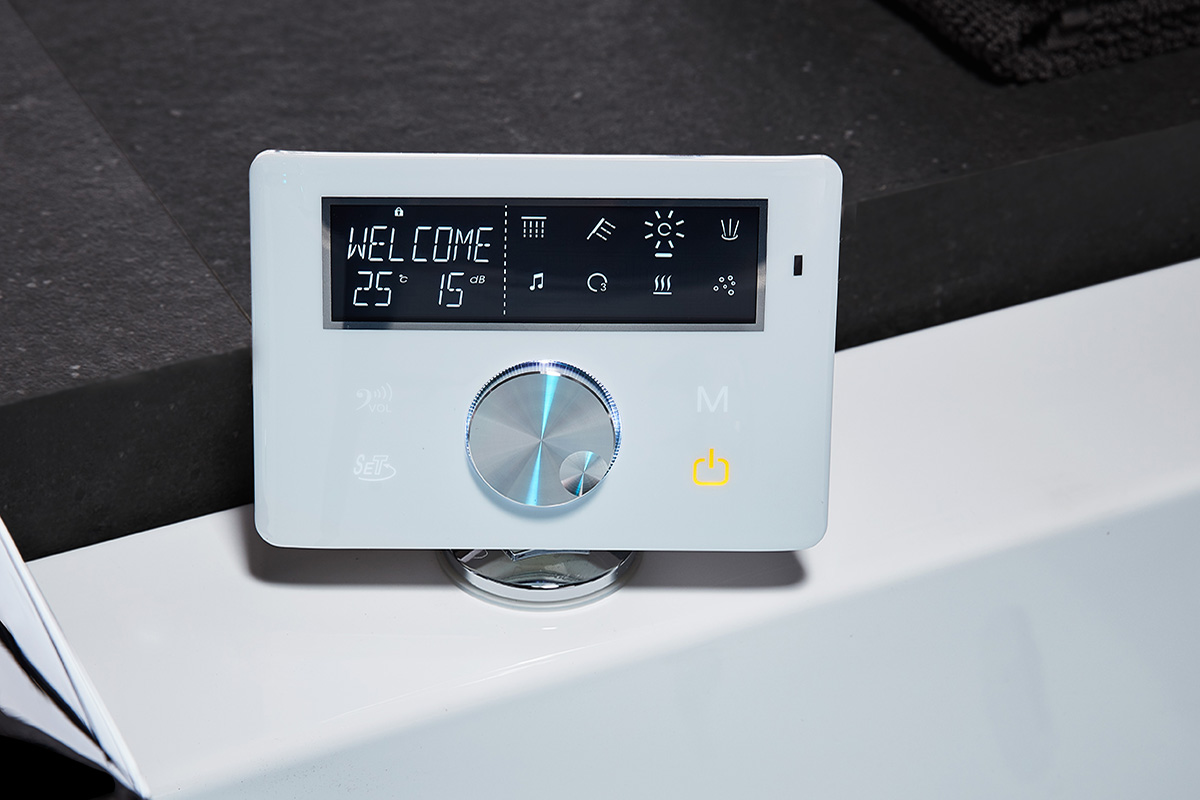 • Hydro massage
• Hot/cold water exchange
• 
Thermostatic heater
• 
Air bubble massage
• 
Manual pipe-cleaning
• 
Water level sensor
• 
Automatic water inlet system
• Hydro massage
• 
Hot/cold water exchange
• 
Thermostatic heater
• 
Manual pipe-cleaning
• 
Water level sensor
• 
Automatic water inlet system
• Touch screen panel
• 
FM radio
• 
Waterfall intake
• 
Underwater LED light
• 
O3 sterilization
• 
Bluetooth music player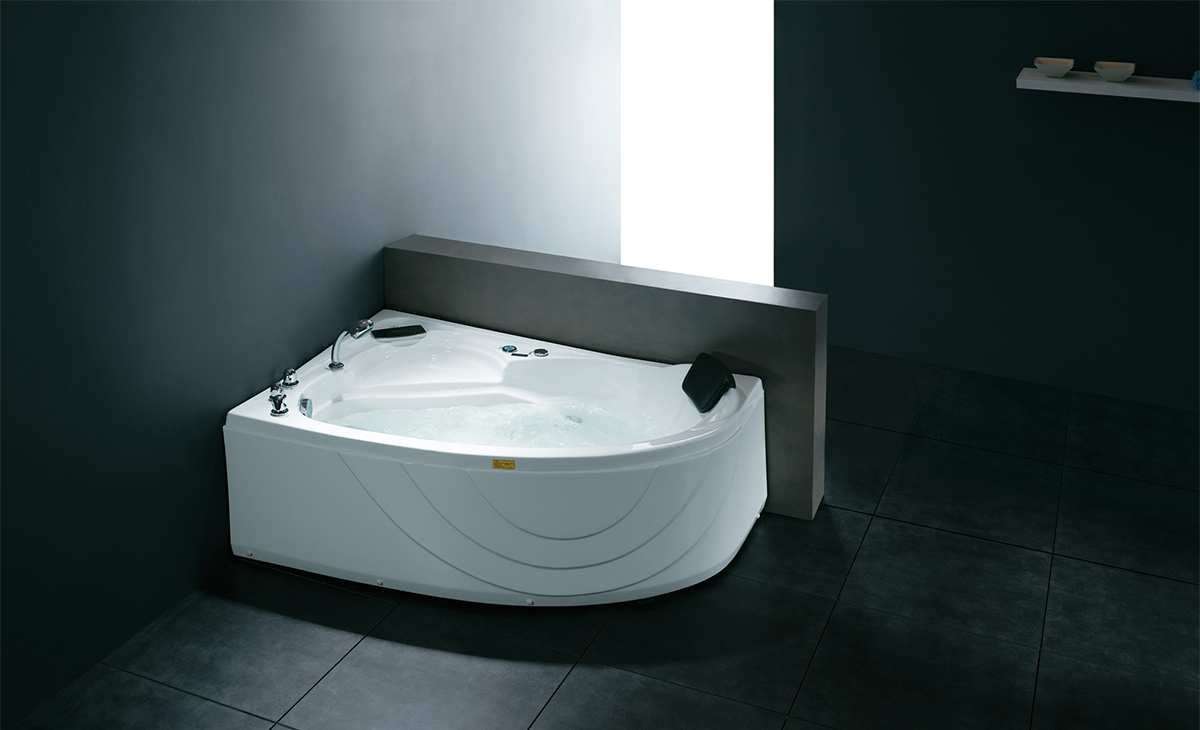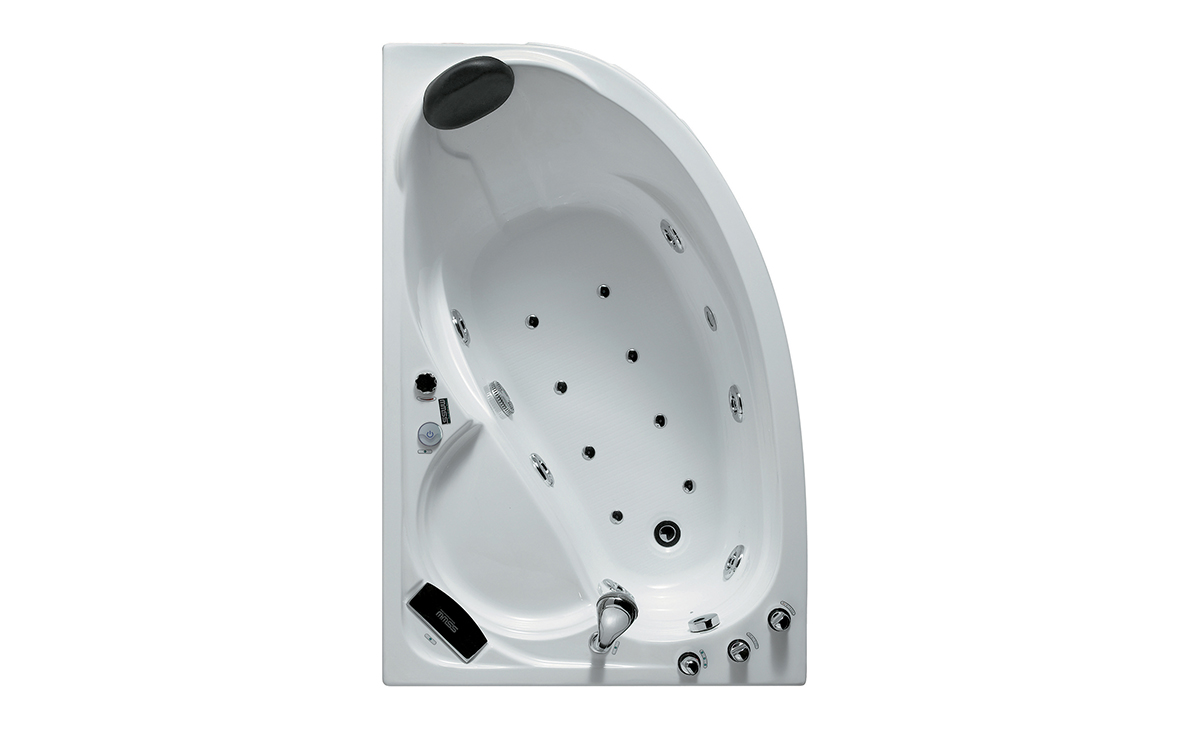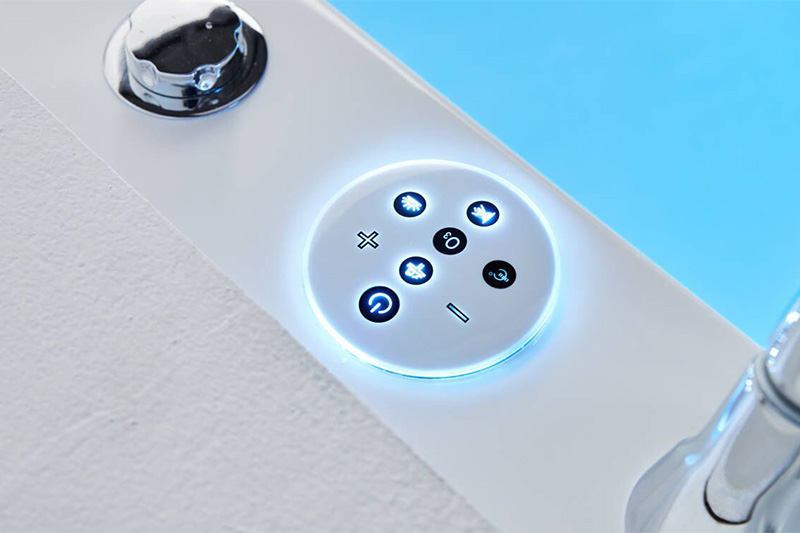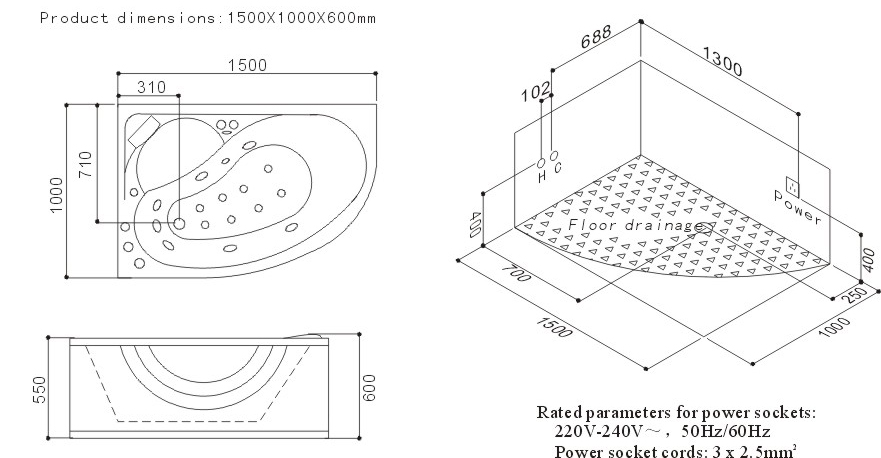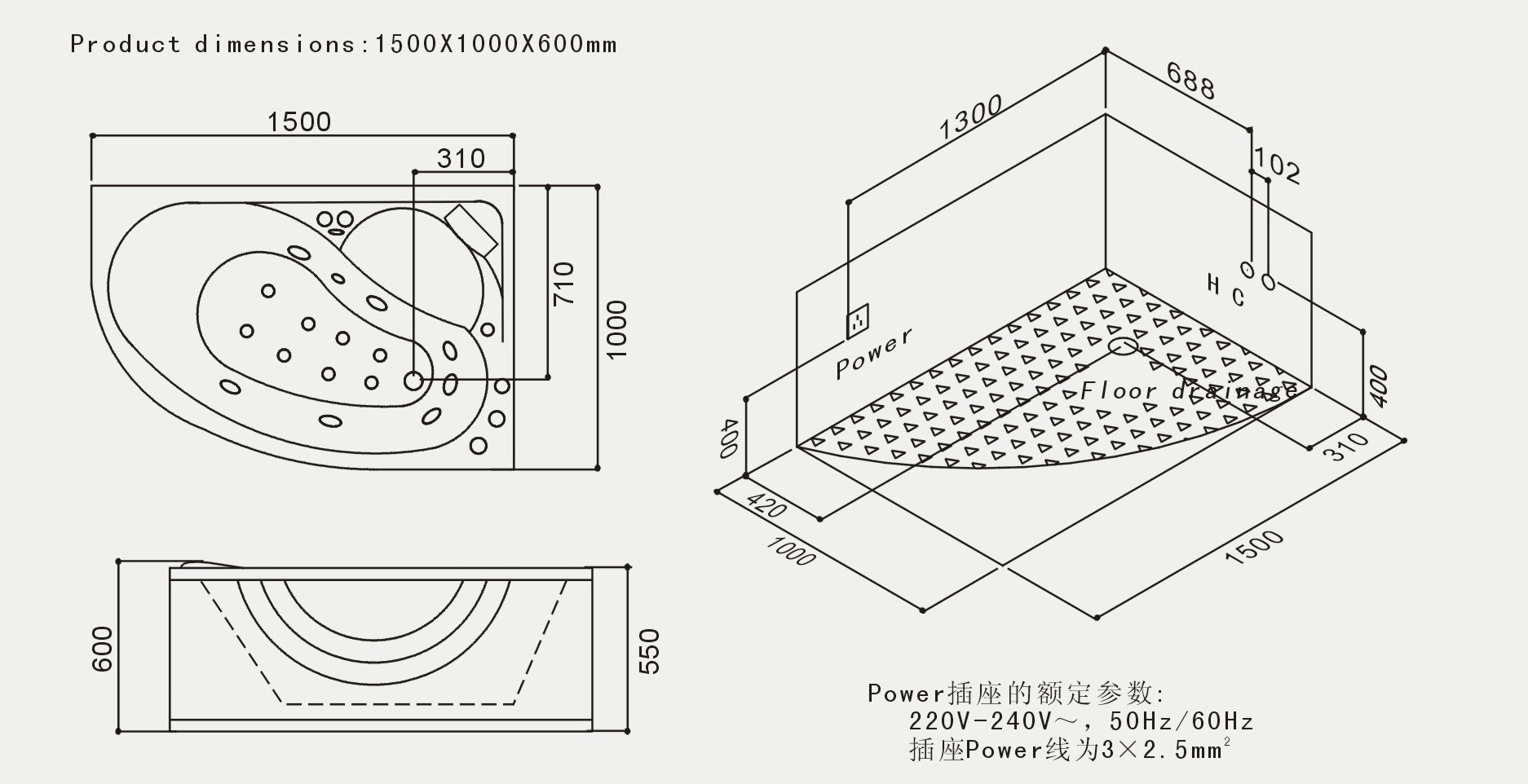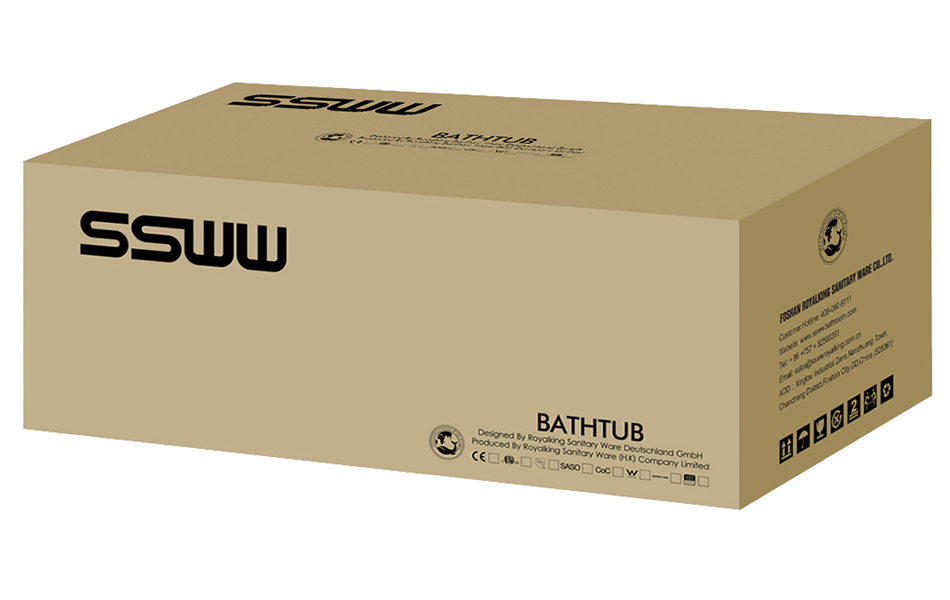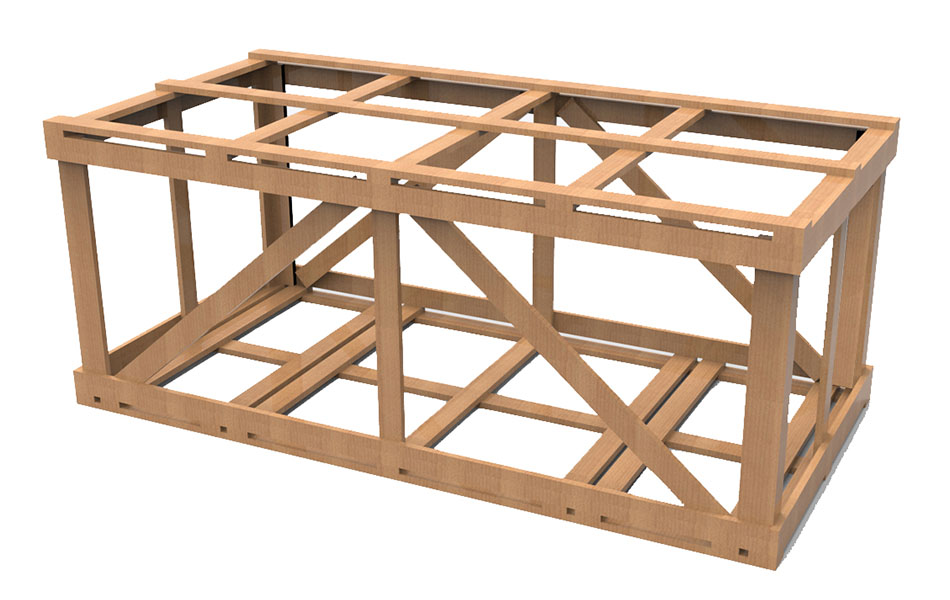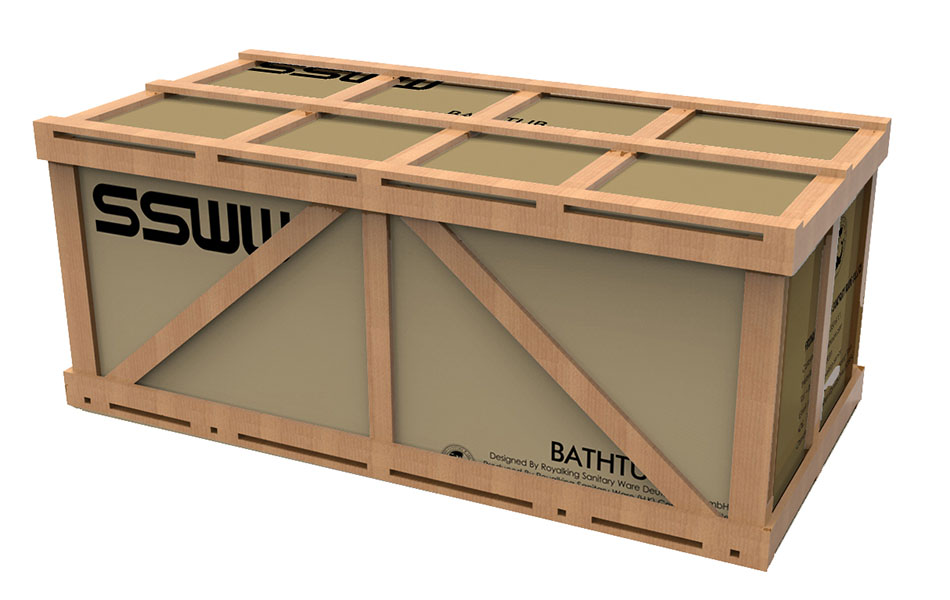 • Touch screen panel
• FM radio
• Waterfall intake
• Underwater LED light
• O3 sterilization
• Bluetooth music player
SSWW massage bathtub (A101B ) is made of acrylic and reinforced with fiberglass, making the tub very strong and of high quality. In addition, this material is very hygienic and maintenance-friendly, so that cleaning takes little time. The insulating effect of acrylic keeps the bath water warm for a long time.The bathtub has a modern design and is finished with chrome elements. The wonderful water and air massage and all kinds of luxurious extras ensure that you relax as much as possible while bathing.
Designed with water-saving in mind, this space-saver allows you to install the bathtub into a tiny bathroom as well as eco-friendly. By removing excess decking areas and rounding off one corner, the Trojan J Shaped Single Ended Bath provides a deceptively spacious
By rounding off one corner, SSWW bathtub provides a deceptively spacious bathing area that can be tucked into the smaller bathroom space. This is a bath that makes both saving space and ensuring your comfort while bathing. Cast from pure white acrylic, it is compatible with the most of bathroom colour schemes and designs.
• Air bubble massage
• Waterfall intake
• Underwater LED light
• Thermostatic heater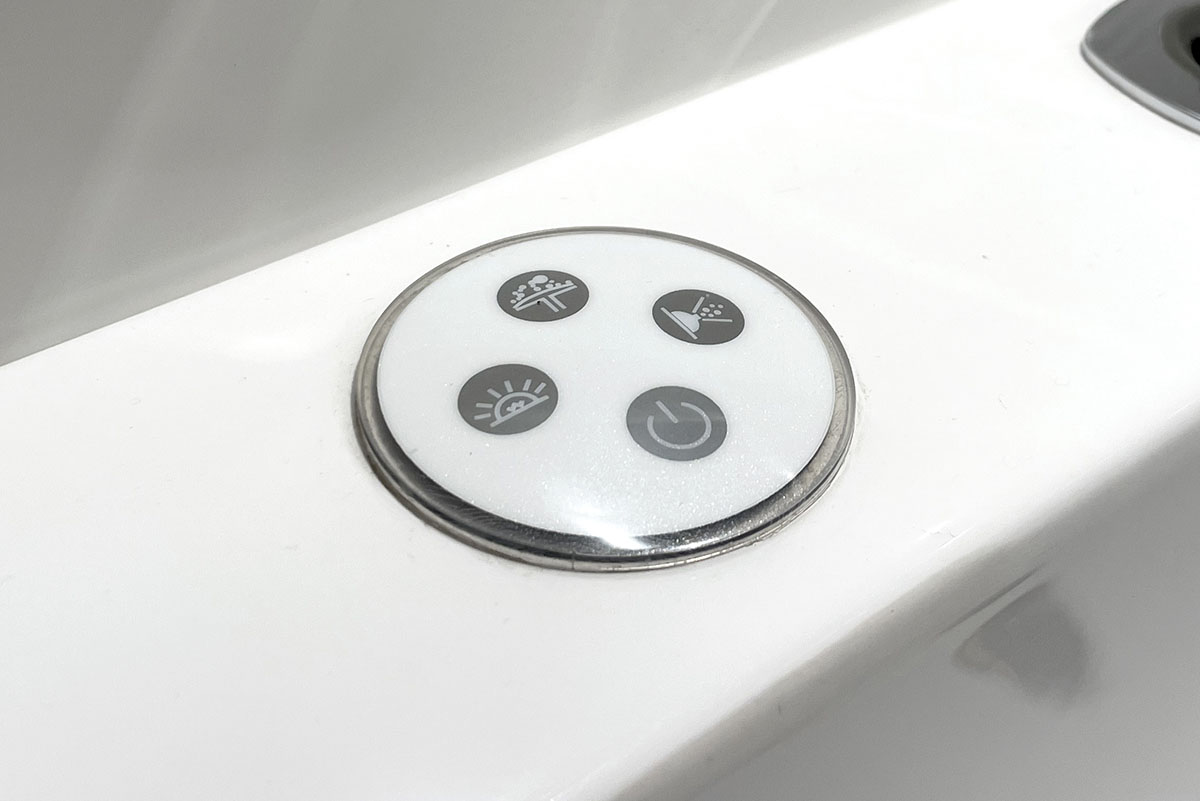 • Hydro massage
• Manual pipe-cleaning
• Underwater LED light
• Self pipe-cleaning
• Waterfall intake
• Hot/cold water exchange
• Automatic water inlet system
• Bluetooth music player
• O3 sterilization
• Water level sensor
• FM radio
• Hydro massage
• Water level sensor
• O3 sterilization
• Hot/cold water exchange
• Manual pipe cleaning